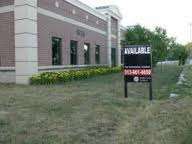 by Jill Stanek, LifeSiteNews –  Planned Parenthood of Mid and South Michigan has given up on its underhanded attempt to open a 17,050 square foot mega-abortion clinic in Auburn Hills, Michigan, a huge pro-life victory.
Moreover, Planned Parenthood is now out at least $1 million and stuck with a boondoggle.
Backstory
In November 2010 Planned Parenthood paid $733,151 cash for the unfinished shell and then tried to wiggle around a deed restriction by misrepresenting its planned use for the structure to adjacent hotel owners, who held the power over the restriction.
Planned Parenthood then preemptively sued the hotel owners after the couple became aware of PP's duplicity and announced they planned to put up a fight.
As the legal wrangling ensued, the State of Michigan cancelled a $200,000 grant it had earmarked to Planned Parenthood to help finish the structure, after the money wasn't spent by the end of 2011.
Meanwhile, Citizens for a Pro-Life Society, led by Dr. Monica Miller, organized several protests at the site.
In January 2012 Planned Parenthood won Round 1 in court, but the hotel owners, aided by pro-life attorney Jim Carey, appealed.
But on May 18, 2012, Planned Parenthood unexpectedly dropped its lawsuit and agreed to an airtight deed restriction that bans "clinics providing abortion procedures" from using the building.
The new deed restriction was just made public yesterday, the same day Planned Parenthood offered the property up for lease.
Citizens for a Pro-Life Society speculates the reason Planned Parenthood gave up the fight:
Perhaps to avoid a lengthy appeals court process, PPMSM agreed to a newly-drawn covenant deed restriction…. Entering into such an agreement now frees the pro-abortion group to sell or at least lease out the disputed property – which appears to be exactly what has happened.
Planned Parenthood is now out the $733,151 it paid for the building, the $200,00 grant it lost, and at least $100,000 in legal fees, as speculated by pro-life real estate agent Dave Theisen of Real Estate for Life. It was Theisen who originally discovered the deed restriction.
Congratulations to Michigan pro-lifers for their hard work, which paid off in a major victory against Planned Parenthood and the saving of many lives.